Presidents' Day Weekend.
After a ruthless week of six exams, a brutal month of the coldest winter I can remember in whoknowshowlong, and too many sleepless nights, I happy accepted an invitation to St.G for the holiday weekend. Hopped in the car and buzzed down south for a few days with friends- some new, some old. 50 degree leisure never felt so right.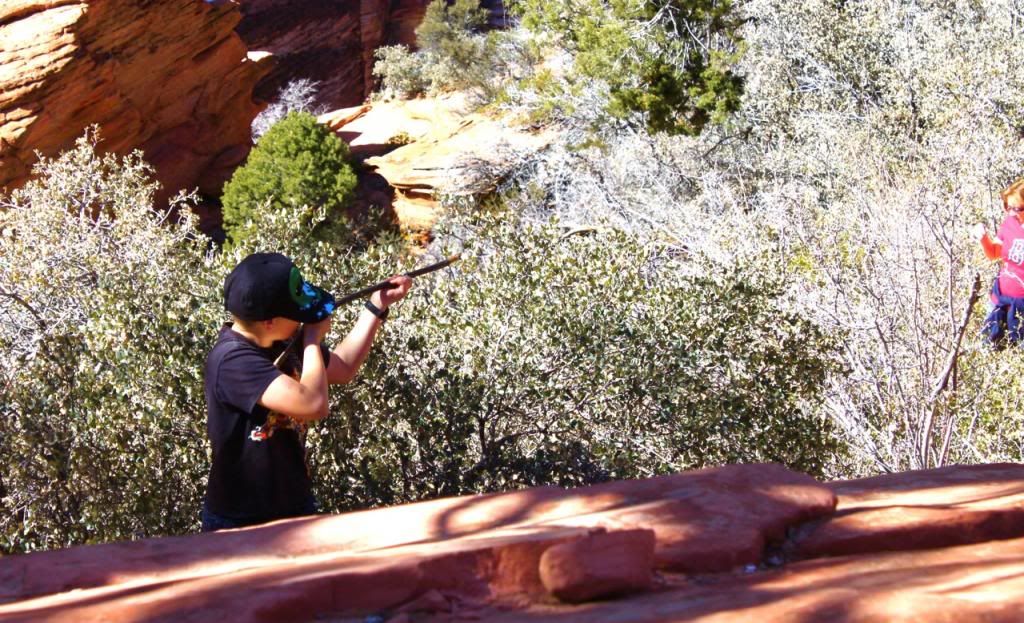 Wouldn't be a trip to St. George without a hike in Zion's National Park. This little tyke was shooting innocent civilians on the trail head left and right.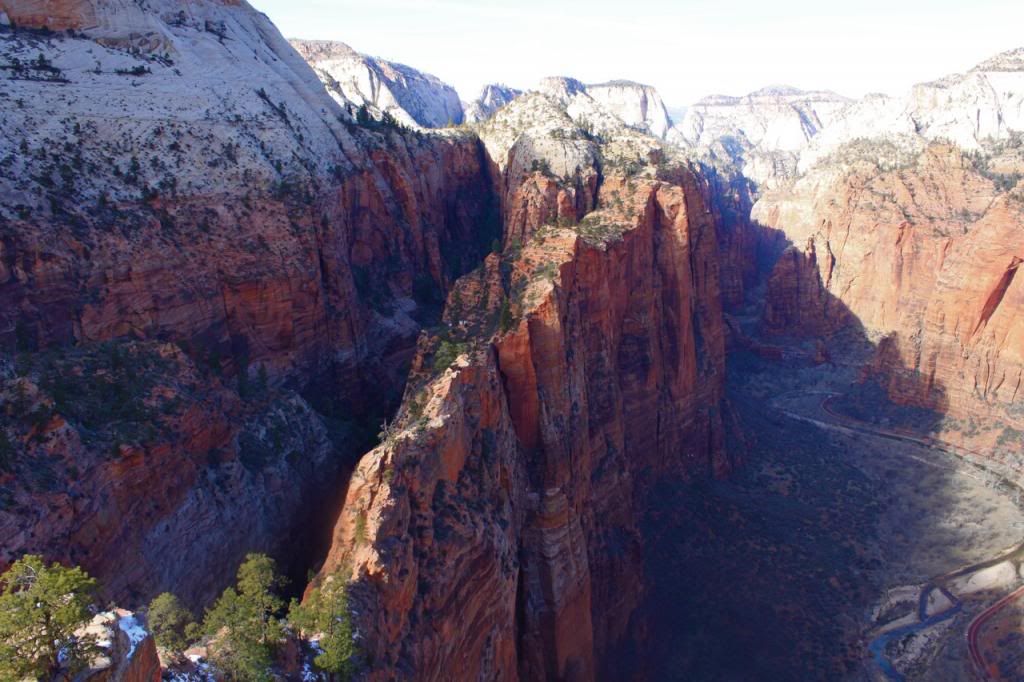 A look at where we came from (Angel's Landing).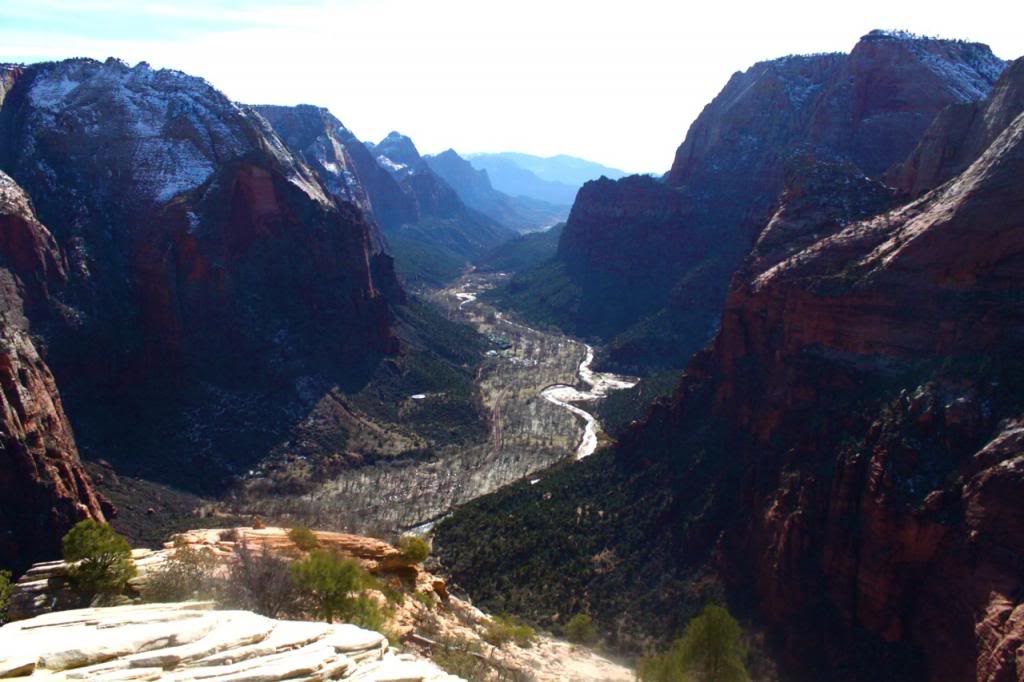 A room with a view.
Danielle, Carine, and Brookles. Soaking. It. Up.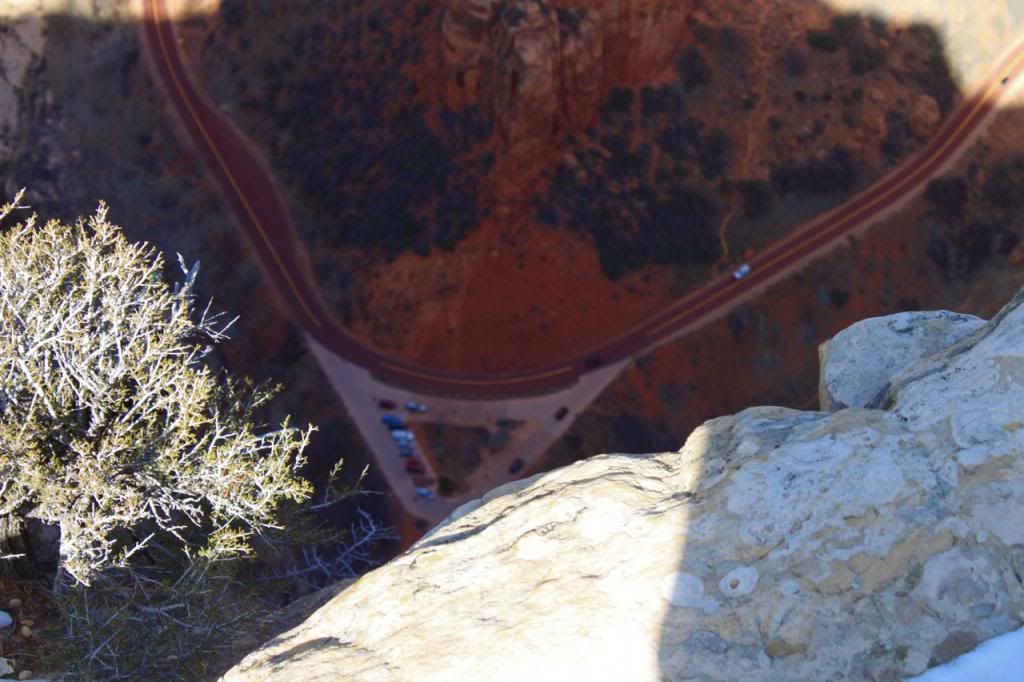 Being in a group of 11 presented some unavoidable challenges. Challenge #1-four of them were TERRIFIED afraid of heights. Whoops.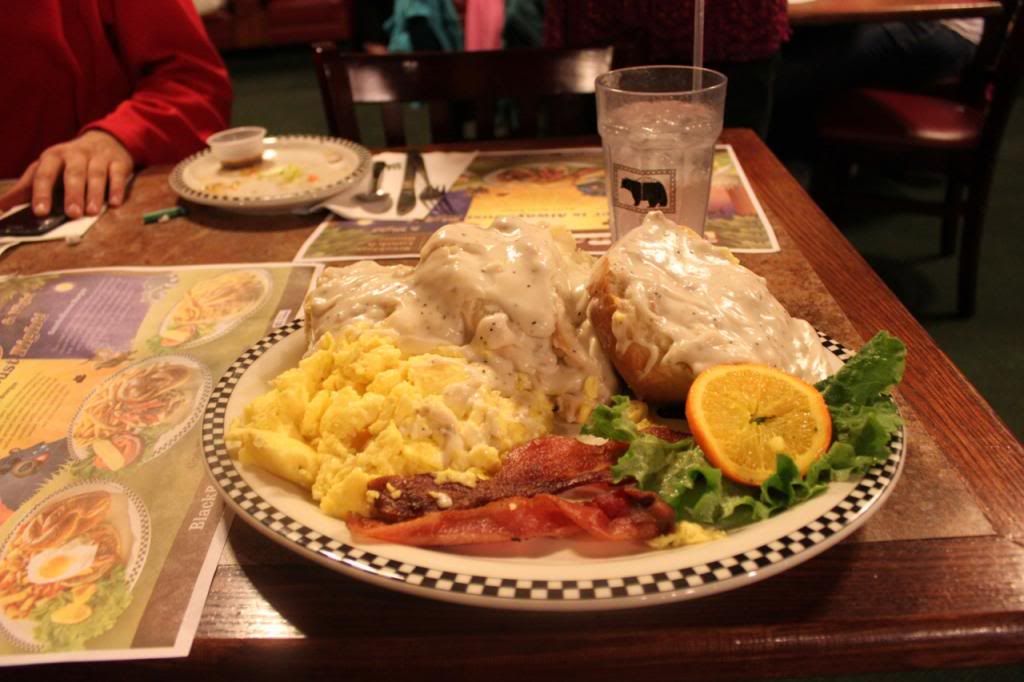 Sustenance. Who doesn't love a good greasy spoon that serves home made biscuits and gravy?? My thoughts exactly.
This guy. Congrats to him on getting his mission call to the Riverside California mission. You go, elder.
Swell times. Swell trip.